Southern Dunes Golf & Country Club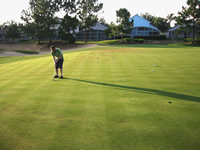 Whether you are planning an Orlando golf vacation or just a round of golf with some friends, Southern Dunes will be sure to excite and challenge even the most seasoned of golfers. Our 4 bedroom villa is located on this golf complex.

We invite you to play the award winning Southern Dunes Golf & Country Club. Of all the great golf courses in the Central Florida area, Steve Smyer's creation at Southern Dunes may be the most unique.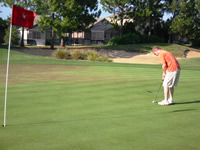 Central Florida has an abundance of courses that typify the style generally found in the state. However, not very often can locals and tourists find a course in Florida that has such unique topography to it. This dramatic hillside layout stretches to over 7,200 yards and features 100 ft. of elevation change, large undulating greens, massive high lipped bunkers, Dunes that are covered with high grasses and ornamentals, which form borders that tumble with the terrain.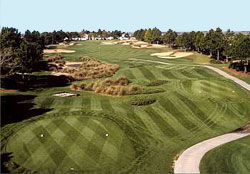 Southern Dunes Golf & Country Club has become the place well known to locals as a tough and challenging design, and a course that is fair and fun to play time and time again. It's a layout that penalizes poorly executed shots and one that rewards sound golf. The Dunes, as many call it, is a true golfing experience that offers 18 holes of remarkable golf. Join us here at Southern Dunes the next time you visit the Orlando area.